Shown here are the

business cards, letterhead and notecards

, the most important printed pieces for her business. We used the motif to create a crisp, colorful pattern which is used on the backs of the business cards and as a design element on the note cards. To add a fun twist, she can use orange or hot pink as a dominant color as shown on the business cards. The result is sophisticated, yet fun and energetic!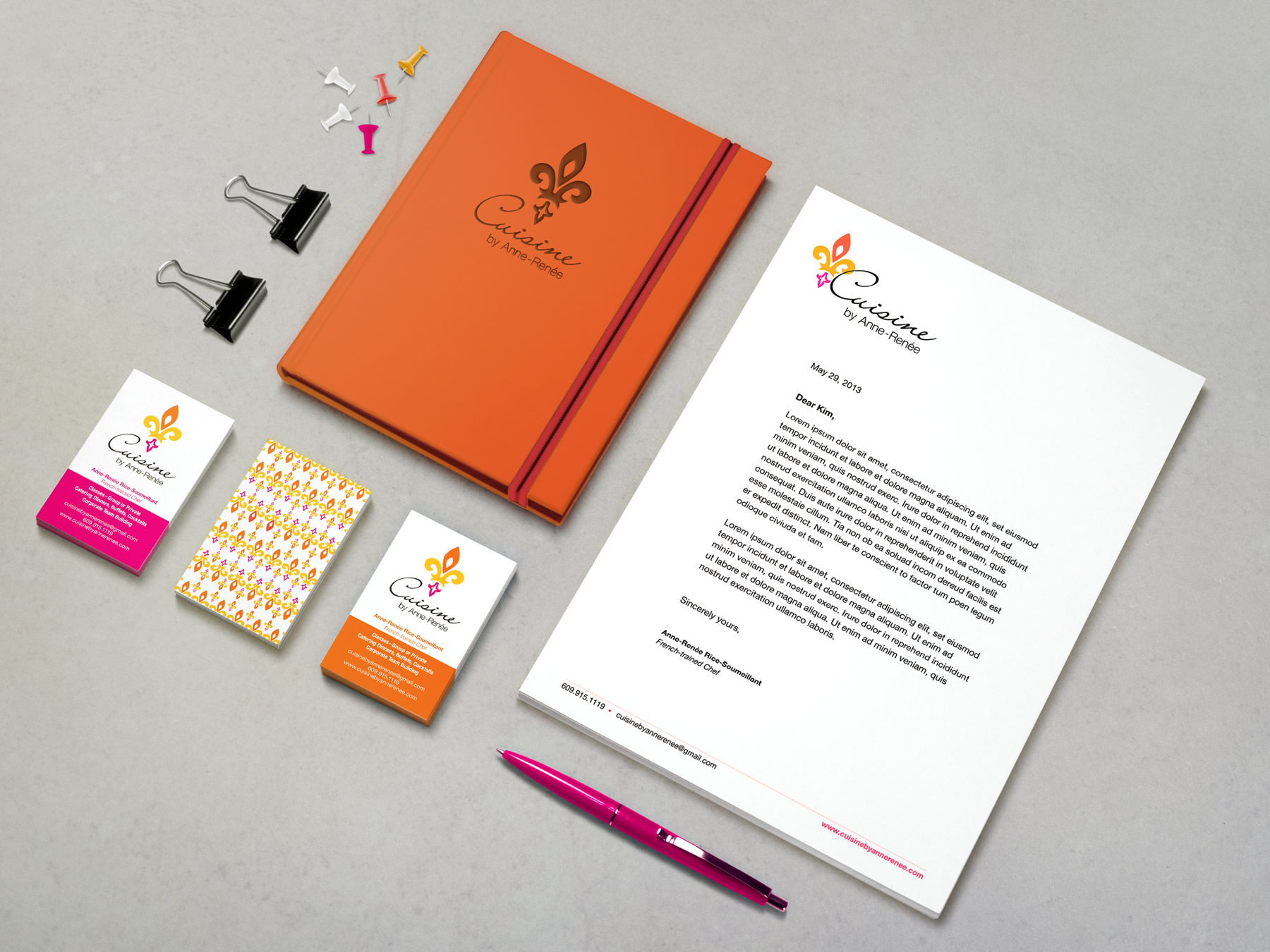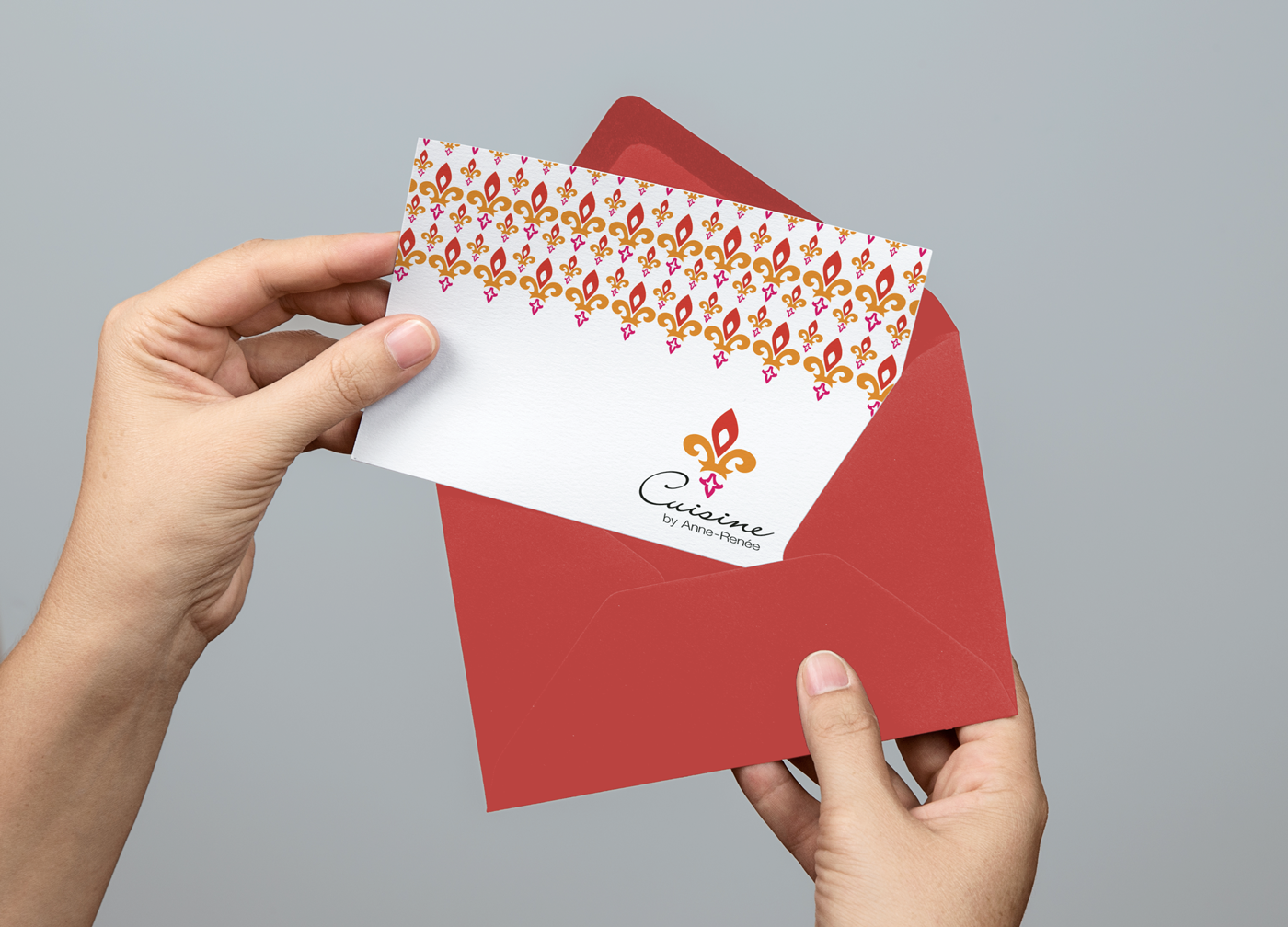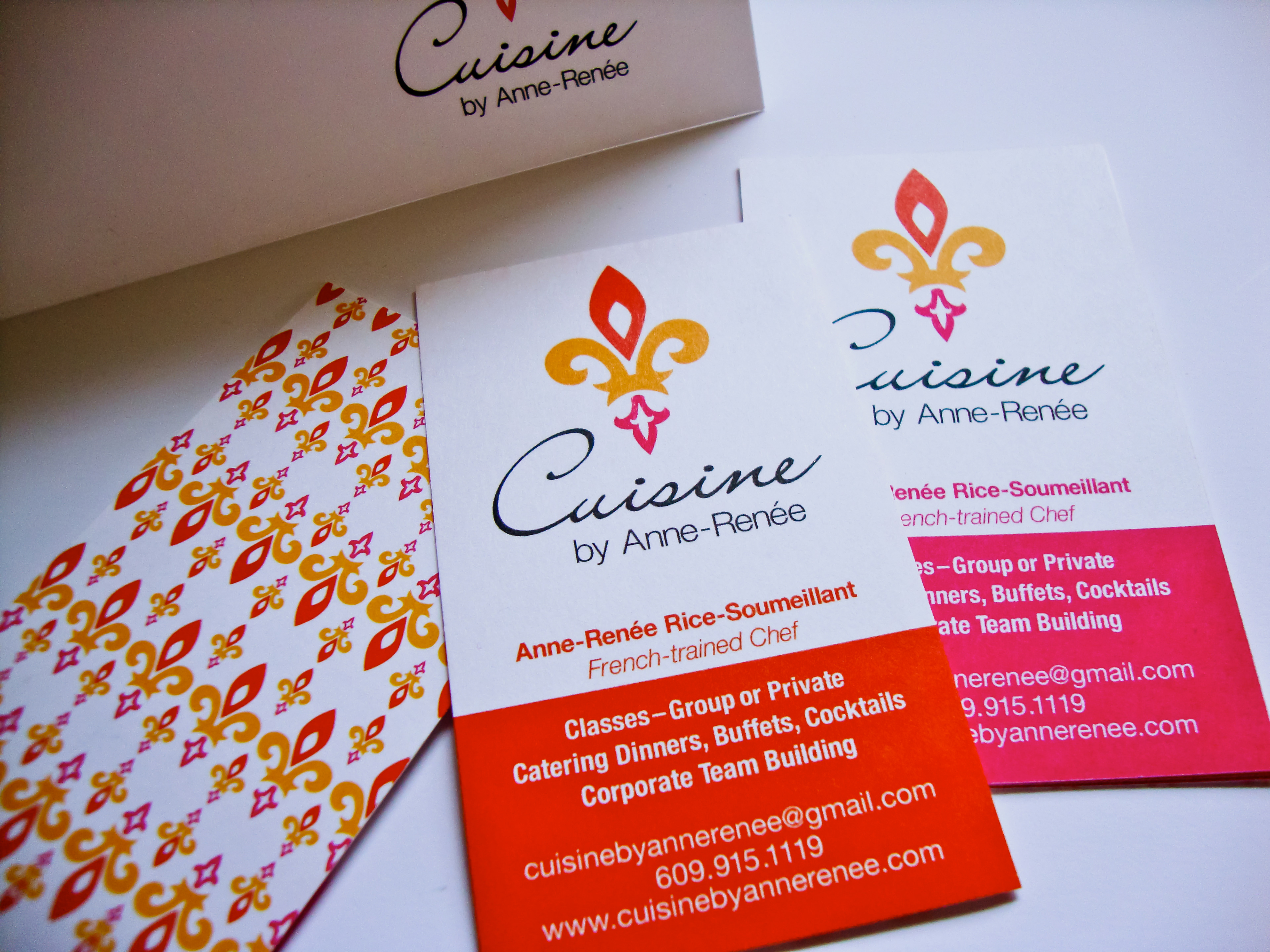 Cuisine by Anne-Renée Logo
Anne-Renée loved the French Fleur-de-lis motif and wanted to be able to use it as her logo in a variety of ways including small embroidery on a uniform. The motif was drawn and modified in Adobe Illustrator with a mind to the way it would be used.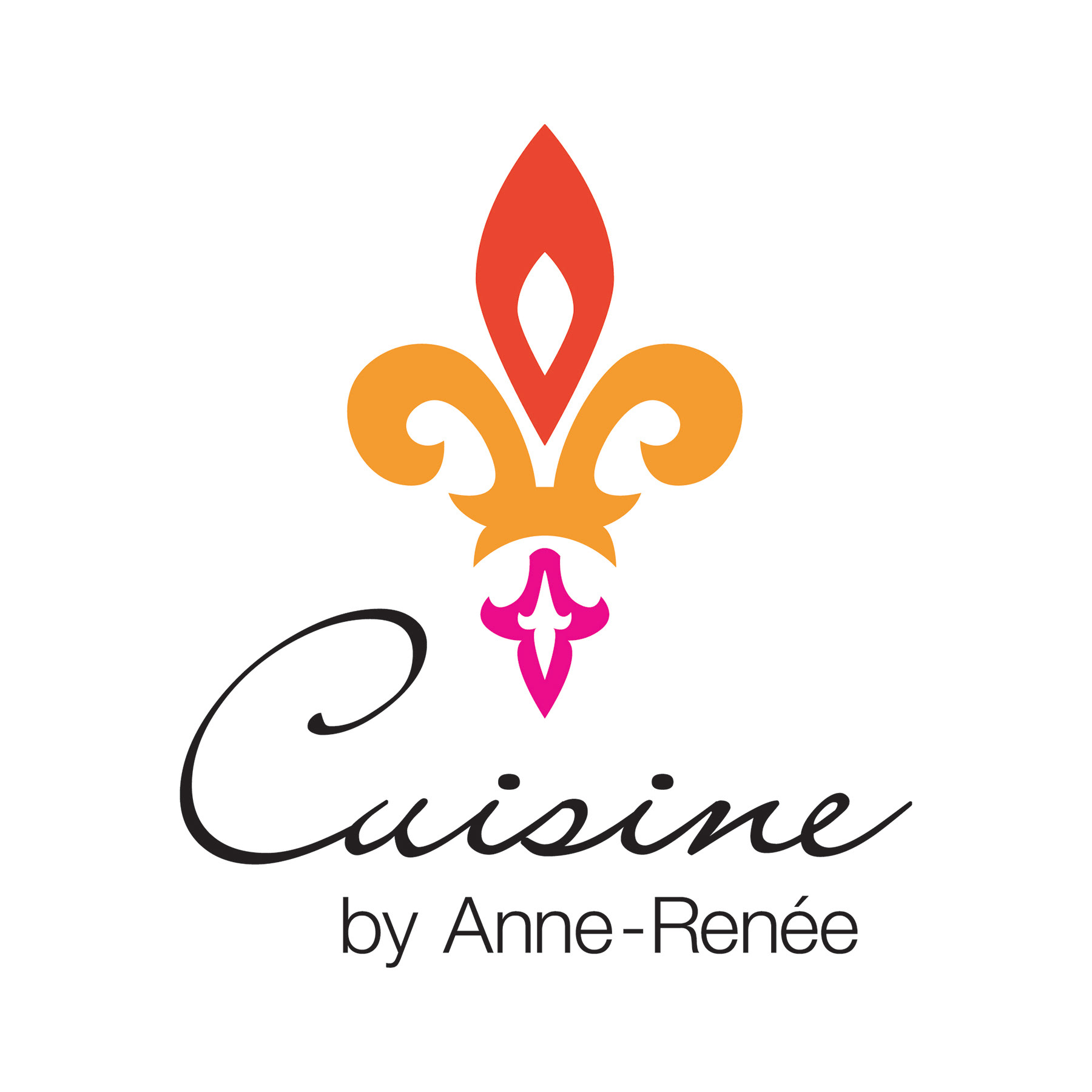 Multiple logo applications and pattern
Anne-Renée was given several versions of her logo so that she could use it in a variety of ways depending on space constraints.